le projet
the project
À l'initiative de Marc Chalosse, quatre musiciens ont improvisé à partir de l'enregistrement radiophonique d'Antonin Artaud Pour en finir avec le jugement de dieu.
L'émission a été samplée, scratchée, modulée, bouclée en temps réel. Des sons supplémentaires ont été ajoutés en respectant les conceptions musicales de l'auteur : percussions, xylophones, sons synthétiques (Ondes Martenot), cloches d'église, bruits industriels, déflagrations, etc.
L'élément mélodique - exécré d'Artaud - est proscrit au profit du rythme, de la répétition, de la scansion, de la transe. En surimpression, des poèmes d'Artaud sont interprétés par Sébastien Lemonon et incorporés dans l'ensemble. Plus qu'un simple hommage il s'agit de révéler les conceptions musicales d'Artaud, souvent mal connues, dans un remix de son oeuvre radiophonique.
On Marc Chalosse's initiative, four musicians improvise from and around the radio recording of Antonin Artaud in late November 1947, commonly regarded as the writer's « will », since Artaud saw it as « a first version of the theatre of cruelty, at last ».
The original vinyl record was sampled, scratched, modulated and looped in real time, while additionnal sounds (percussion, xylophones, gamelan, synthetic sounds…) were chosen with care to respect the author's musical conceptions. The melodic element was naturally left aside for the same reason, to the benefit of rhythm, repetition and trance. Artaud's radio show is thus re-issued in a remixed work, and the fact that some of today's musicians lay their hands on this legendary recording must be regarded as a multiresonant event.
les musiciens
musicians
Marc Chalosse : direction musicale, électronique, remixage.
Steve Argüelles : percussions, électronique, prise du son.
DJ Nem : platines, électronique.
Sébastien Lemonon : magnétophone 4 pistes, voix, effets.
Marc Chalosse : musical direction, composition, electronics.
Steve Argüelles : percussion, electronics, sound engineer.
DJ Nem : turntables, electronics.
Sébastien Lemonon : 4-track tape recorder, Fisher Price turntable, voice.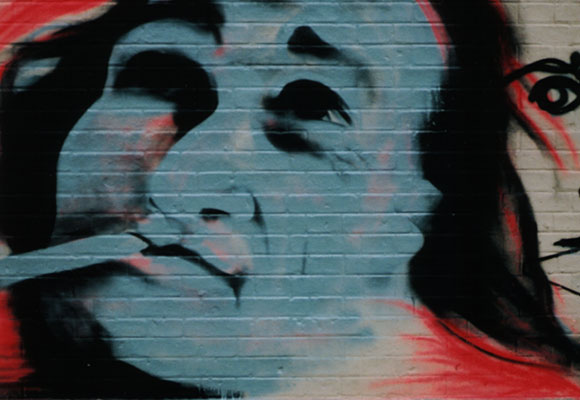 À propos de l'oeuvre originale
About the original work
Pour en finir avec le jugement de dieu, émission enregistrée par Antonin Artaud à Paris entre le 22 et le 29 Novembre 1947 dans les studios de la Radiodiffusion française, et aussitôt interdite d'antenne, fait désormais partie de sa légende au même titre que sa célèbre conférence, donnée au Théätre du vieux Colombier. L'émission est composée d'un ensemble de textes qu'Artaud a conçus pour elle, en Novembre 1947. Les textes d' introduction et de conclusion sont lus par l'auteur, les autres par Maria Casarès, Roger Blin et Paule Thévenin, entrecoupés de "bruitage et de battements" - gongs, timbales, marimba, tambour - réalisés par Artaud et Blin.
"To have done with the judgment of god", a radio broadcast recorded by Antonin Artaud in Paris between 22 and 29 November 1947 in the studios of the radiodiffusion française, and immediately banned of antenna, is now part of his legend as well as its famous lecture given at the Théâtre du Vieux Colombier. The program consists of a set of texts Artaud writen by Artaud in November 1947. The texts of introduction and conclusion are read by the author, others by Maria Casares, Roger Blin and Paule Thevenin, interspersed with "sound effects and percussions" - gongs, timpani, marimba, drums - performed by Artaud and Blin.
"Je voulais une oeuvre neuve et qui accrochât certains points organiques de vie, une oeuvre où l'on se sent tout le système nerveux éclairé comme au photophore avec des vibrations,des consonances qui invitent l'homme à sortir avec son corps pour suivre dans le ciel cette nouvelle, insolite et radieuse Epiphanie."
"- You are raving,
Mr. Artaud.
You are mad.
- I am not raving.
I am not mad.
I tell you that they have reinvented microbes in order to impose a new idea of god."
Antonin Artaud
L'interdiction de sa diffusion fut la dernière grande déception infligée à Artaud qui la considérait "enfin comme une première mouture du théâtre de la cruauté".
Although the work remained true to his Theatre of Cruelty, it was shelved by French Radio the day before it was scheduled to air, on February 2, 1948. Artaud died one month later.
documents en téléchargement
documents to download
Interview de Marc Chalosse
pour la revue EuropeArticle de Presse
ouvrir la galerie
Photos + Vidéos
Open gallery
Photos + Vidéos
Double CD / CD-ROM
Sortie le 27 Avril 2001.
Double CD / CD-ROM
Released April 27, 2001.
CD1 : "Pour en finir avec le jugement de dieu" par Antonin Artaud
Textes de Antonin Artaud dits par Maria Casarès, Roger Blin, Paule Thevenin et l'auteur. Commande de la Radiodiffusion Française (1947). Enregistrement intégral remasterisé.
CD1 : "To have done with the judgment of god" by Antonin Artaud.
Textes by Antonin Artaud recorded by Maria Casarès, Roger Blin, Paule Thevenin and Artaud. Percussions by Artaud. A Radiodiffusion Française Broadcast (1947). Full recording, remastered.
CD2 : "Artaud Remix" par Marc Chalosse, DJ Nem, Steve Argüelles, Command Geko.
CD2 : "Artaud Remix" par Marc Chalosse, DJ Nem, Steve Argüelles, Command Geko (aka Seb Lemonon).
Video-clip de César Vayssié sur la partie CDrom du CD.
CD rom interactif par Marc Chalosse et Patrick Doan
Livret de Marc Dachy. Photos de Miguel Rosales. Graffitis de Jay-1.
Video-clip by César Vayssié on the CD-ROM part of CD2 (mac et PC).Interactive CD-ROM mad by Marc Chalosse and Patrick Doan.
Booklet by Marc Dachy. Photos by Miguel Rosales. Graffitis by Jay-1.
---
Label Signature, Radio-France
INA & France Culture.

Distribution
Harmonia Mund / Nocturne
à télécharger sur Itunes
le Double CD / CD-ROM
Sortie le 27 Avril 2001